HEALTHY HAIR TIPS FOR WINTER
December 08 2020 – Botanical Hydration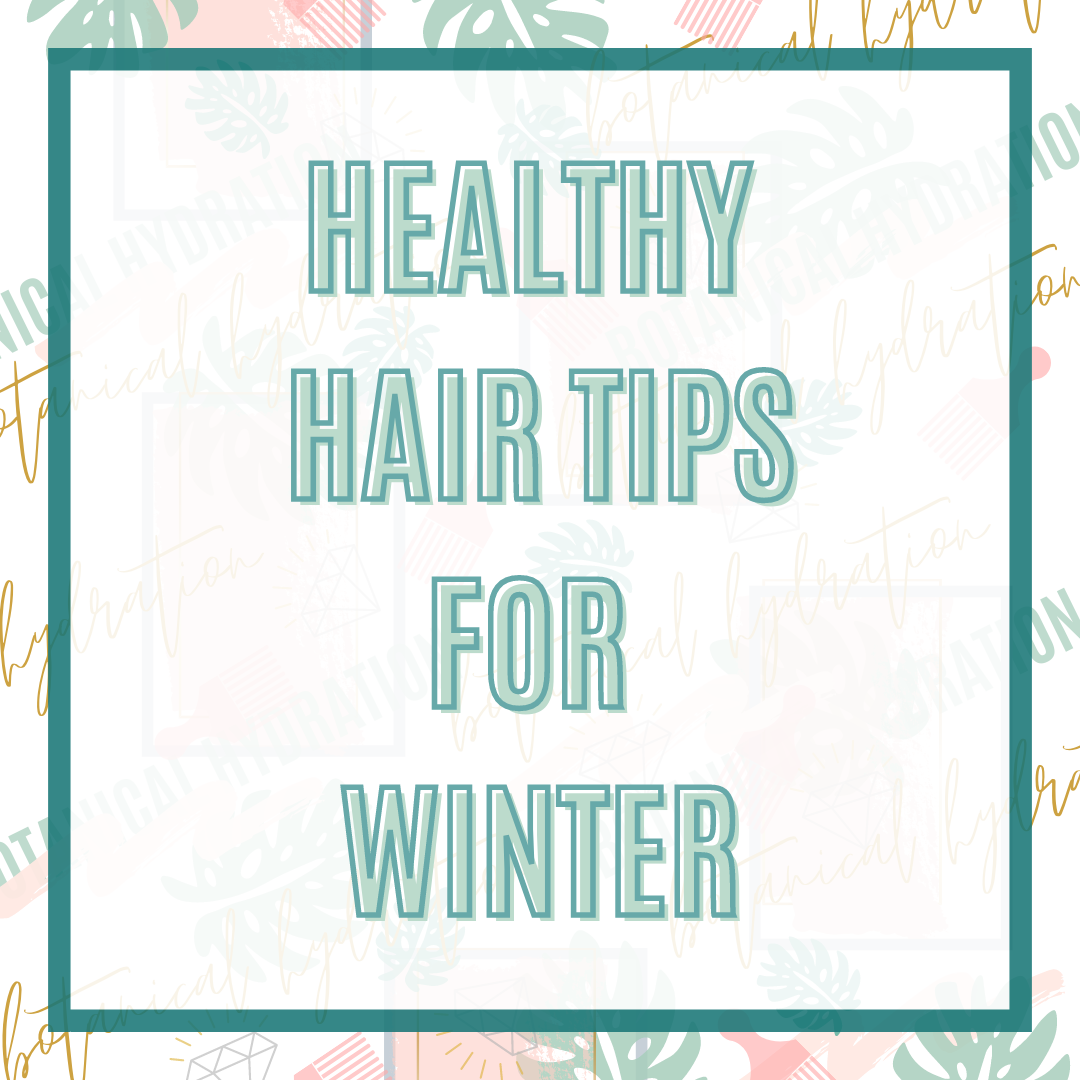 HERE ARE A FEW HEALTHY HAIR TIPS TO GET YOU THROUGH THIS WINTER SEASON
1) Drink 3 Liters of Water Daily....this tip is first because hair grows from within. So you need to make sure that you are giving your body enough hydration so that everything is functioning as it should.
HydroMate has so many water bottle options to help you accomplish this. There's no excuse! 
2) Run Your Humidifier Daily.…our skin & hair can get so dry from indoor heating units and colder climates.
Humidifiers help to put some of that hydration back where it belongs, so that our skin won't feel like the Sahara and our hair won't feel like a barrel of hay.
Multitasky has a variety of super chic humidifier options to fit your home/work life set up.
3. Deep Condition Once A Week.…we hear this over and over again. This is nothing new, but it is nice to have a friendly reminder.
We're not talking the "let it sit for 5 minutes while I wash the rest of my body" move. We are talking the "let it sit for 30 minutes under a plastic cap, heat cap, hooded dryer or hair steamer".
Speaking of steamers, Q-Redewmakes an amazing portable hair steamer that really helps all of that goodness from your deep conditioners seep into your strands.
4) Cover Your Ends When Possible….the ends of our hair are the first thing to dry out and break off.
To try and counter this, if your hair does not need to be shown, cover it with your silk/satin bonnet or scarf/head wrap, a satin lined cap or bun it with a satin scrunchie.
Grace Eleyae has a collection of satin lined hats and accessories to fit every occasion, so you're always covered with them.
We hope that you found these tips helpful!
As you know, we are always here to help with your hydration needs.